Services
In addition to traditional Chiropractic care, Dr. Hammer and the staff of Hammer Chiropractic offer many other services to assist you reaching optimal health.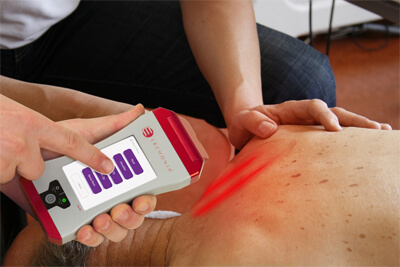 Laser therapy
The Erchonia laser is non-invasive, painless and speeds the recovery process by encouraging cell regeneration. Treatment with the laser also improves range of motion and decreases inflammation and pain, thus reducing the need for medication.
---
Traction

3D ActiveTrac is a new breakthrough in non-surgical traction treatment for the back and neck. The 3D ActiveTrac allows Dr. Hammer to position your body perfectly for treatment to address underlying problems that are unique to you. Traction, in combination with chiropractic care, provides a safe and effective way to deal with back and neck pain and help avoid unwanted surgery.
---
Digital X-rays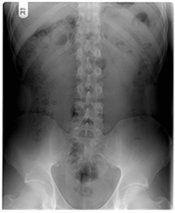 In Digital radiography, the x-ray image is recorded and stored on computer rather than traditional plain film x-ray. Benefits of digital x-rays are excellent image quality, easier storage and transfer of images to your doctors, multiple copies can be made and sent if necessary with no risk of original x-ray film being lost or damaged and less harmful to the environment, as toxic chemicals used to manufacture and develop x-rays are not longer needed.
---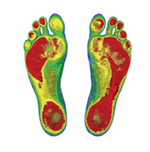 Orthotics
Your feet are the foundations for your entire body. When they are not in proper alignment, your feet can't give your body the support it needs. With a digital foot scanner, Dr. Hammer can determine if you have weakness or imbalances in your feet that could be the cause of your condition or may cause problems to develop in the future. Spinal Pelvic Stabilizers may be the solution. Spinal Pelvic Stabilizers are flexible custom-molded orthotics to wear in your shoes. Firm and flexible, they support the body and allow your feet to maintain normal movement.
---
Physical therapy modalities
Electro-Muscle Stimulation
A special form of electrical current that is administered at the site of soft tissue injury, especially muscles, for blocking patient. This widely used technique safety strengthens muscles and helps reduce painful symptoms. Patient benefits include reducing pain sensation, help decrease swelling, promote general muscle tone, and speeds the healing process.
Ultrasound
A therapeutic treatment using high-frequency sound waves administered in the region of soft tissue injuries. Ultrasound treatment can usually be administered directly to the area of complaint, penetration deep into the body. Patient benefits included highly effective in treating calcium deposition, stimulates healing without irritation, speeds metabolism and improves blood flow, reduces nerve root irritation, and enhances the body's natural healing ability.
---
Individualized Stretching and strengthening programs
Exercise therapy is a set of repetitive stretching or strengthening maneuvers designed to develop weakened or injured muscle groups that support the spine. Remember, results take time. Dr. Hammer may recommend exercises to stretch back and leg muscles that have become contracted and weakened. Strengthening the hip and stomach muscles that support the spine is also important. Individualized Stretching and strengthening programs is a inexpensive and effective way to speed your recovery, stabilize your spine and prevent relapse.
---
Biofreeze®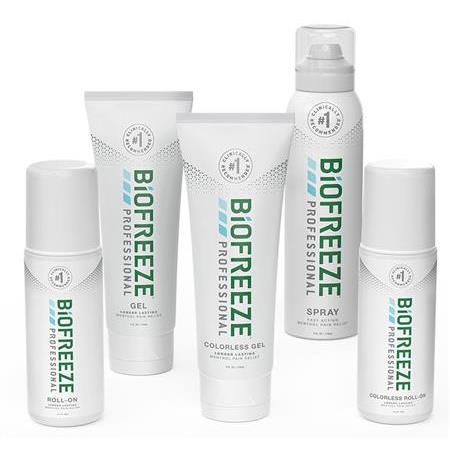 - PROFESSIONAL STRENGTH

Biofreeze® is an effective pain reliever for use with therapy, exercise training and overall comfort. Biofreeze® can relieve pain from:
Sore muscles and muscle spasms
Back, shoulder, neck and joint pain
Arthritis
Muscular stains
We offer Biofreeze® in a variety of sized and applications.
---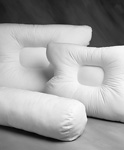 Pillows
Cervical pillows offer relief for cervical pain to give you a restful nights sleep. A cervical pillow provides correct anatomical support when you sleep on your back and when you turn on to your side. Hammer Chiropractic carries three sizes of cervical pillows, each having two sizes of neck rolls. It's like having a custom-made pillow for a better fit.

Offering high quality chiropractic care and rehabilitation services to the greater Milton / Janesville area.